Provide Meaningful Data
There's more to data than data, provide users with the information they need to effectively understand and use data.
Provide More than Data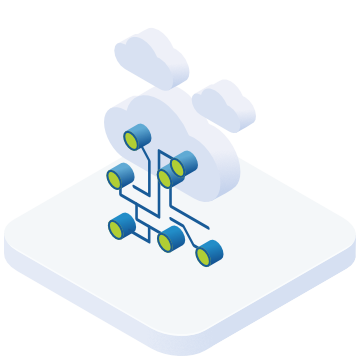 Simple Startup
Whether your data is stored in a SQL database or text/proprietary files, Rich Data Services can get you up and running in a matter of minutes. A variety of metadata standards and utilities can be used to quickly import metadata into a data set.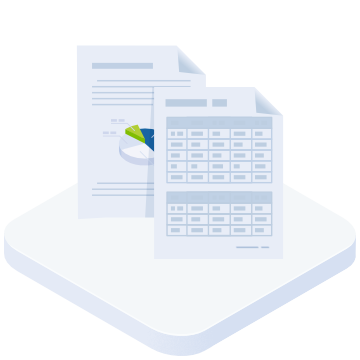 Provide Metadata to Users
Comprehensive metadata improves the end user's experience and provides them with all the information they need to make sense of the data. The Rich Data Services Manager provides an easy-to-use interface to publish metadata in one or more languages to users.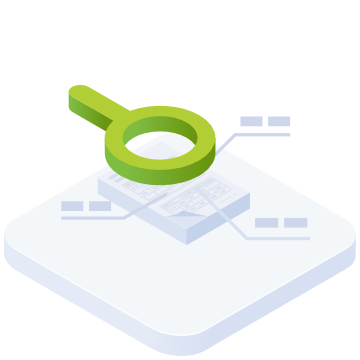 Stop Data Wrangling in its Tracks
The Rich Data Services platform simplifies the data discovery process and its open data packaging, API, and open source libraries provide users with ability to work with data in a format they feel comfortable working with.
Resources for Publishers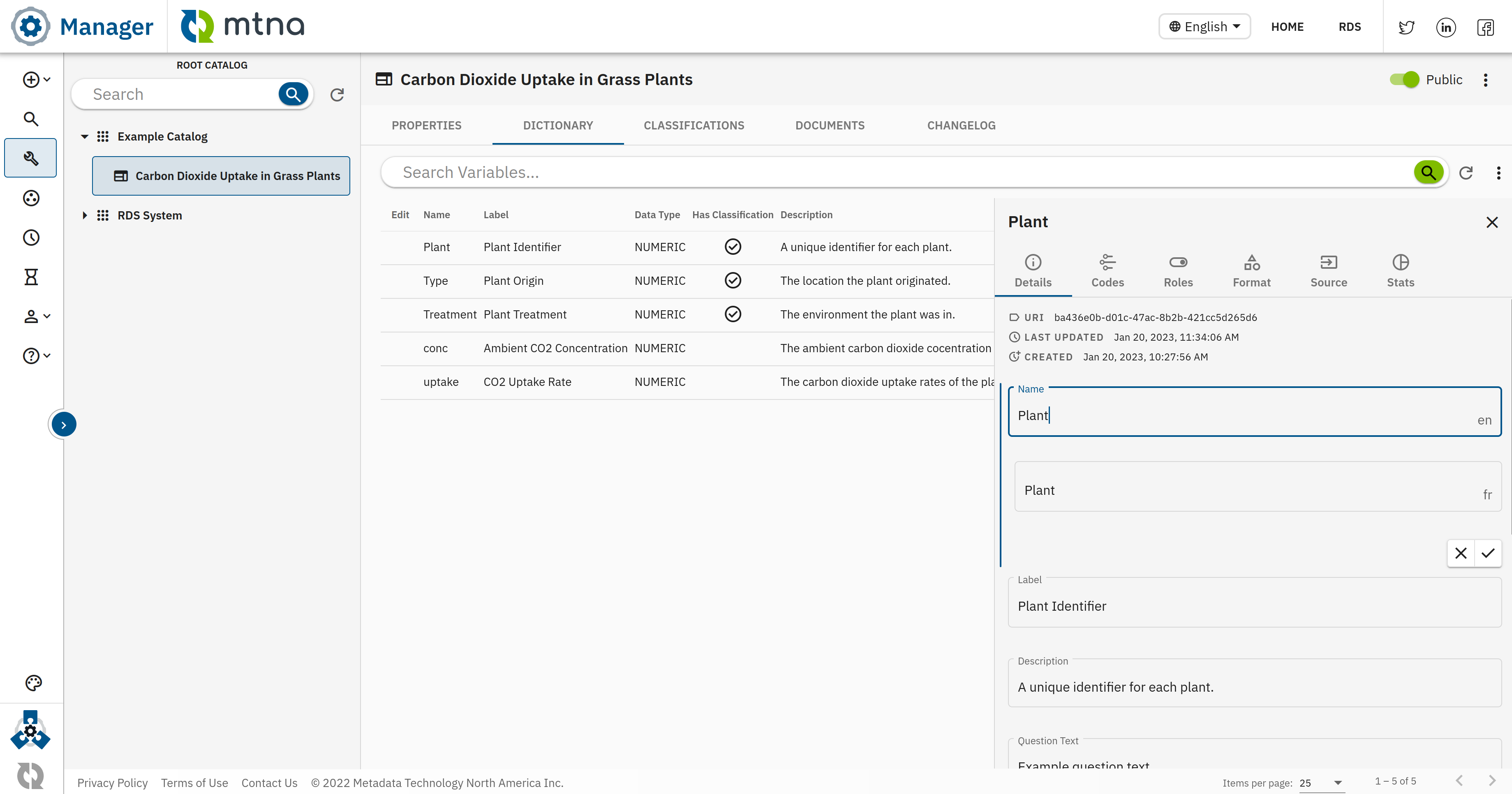 Manager
This web based application allows data publishers the ability to connect to, organize, and document their data sources.
Organize data into catalogs of related data.

Document data at the catalog, data set, variable, and code / category level.

Generate statistics and frequencies based off the data.

Multilingual editors allow documentation to be provided in multiple languages on a single entry in the catalog, no need to duplicate data for multiple languages.
Built for...
Data Publishers
Rich Data Services makes it easy to connect to, document, and publish data in a way that it is discoverable and ready for delivery to researchers and developers.
Learn More
Researchers
The Rich Data Services Explorer and Tabulation engine make it easy to explore and subset record level data, run tabulations and linear regression, download data and documentation for offline use.
See Features
Developers
Rich Data Services was designed with developers and data scientists in mind, and is accompanied by API documentation, open source libraries, and examples to get you started.
Developer Resources